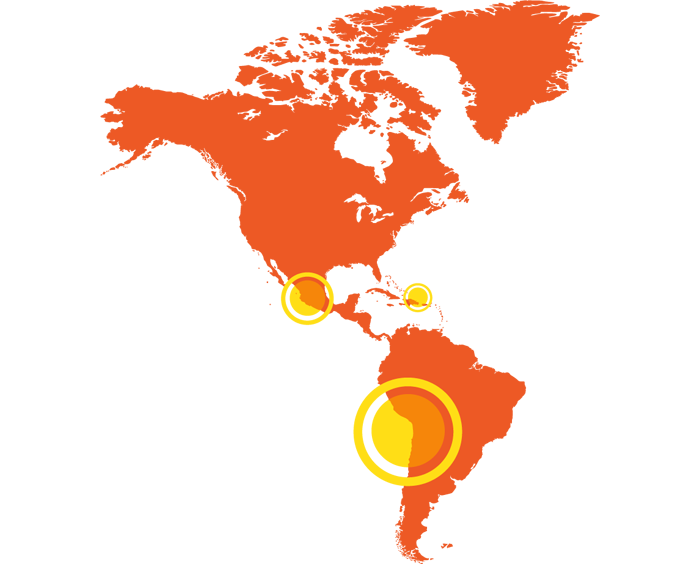 Our money transfer payment has coverage in all states of the Republic of Mexico, Central and South America and the Dominican Republic. We have a wide net of more than 20,000 points of payments to cover the location needs of our clients and their beneficiaries.
PAYMENTS IN MEXICO
We rely on an extraordinary payment system in a each of the Tiendas FAMSA, BANCOPPEL, ELEKTRA and Tiendas SORIANA, where your beneficiary can receive their payment 365 days a year during very wide ranging schedules, normally from eight in the morning to ten at night.
We also rely on the network of payment locations on Bansefi, Tiendas Chedraui, Oficinas de Telegrafos and payment agencies located from coast to coast in the Republic of Mexico.
We perform bank deposits to the accounts of beneficiaries in the following banking institutions: Bancomer, Banorte, Santander Serfin, Scotiabank Inverlat.
PAYMENTS IN CENTRAL AND SOUTH AMERICA
In Central and South America and the Dominican Republic we have, at your disposition, money transfer payments through the following most recognizable Banks:
Banco Banrural
Banco CitiBank (Banco Cuscatlan)
Banco de Occidente
Banco GyT
Banco Reformador
Banco Industrial
Banco Azteca
We also have a wide net of Payment Agents who perform payments 7 days a week.